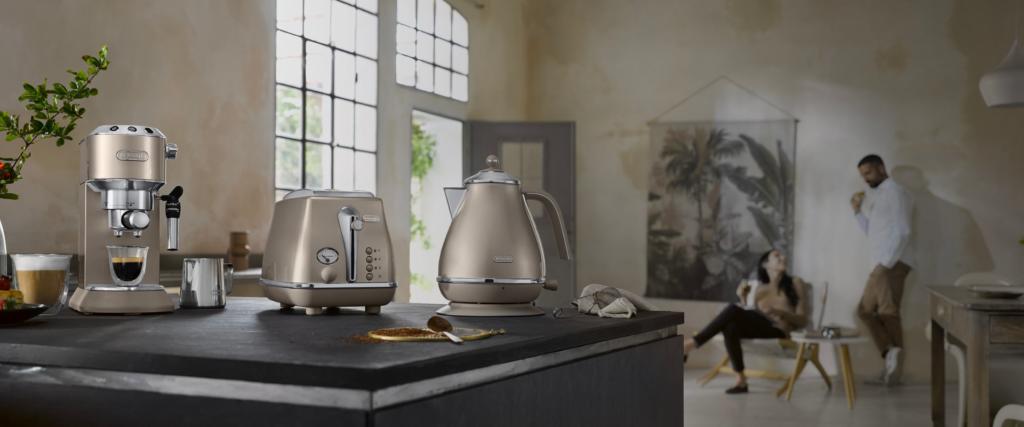 The soft and elegant tones of laid-back luxury
For those inspired by the fuss-free, functional charm of industrial design, we have created a range of kitchen appliances that fuses sleek modernity with iconic charm to create the perfect play of contrasts for the must-have breakfast collection.
Essential style for a comfortable and calm ambiance.
Soften your home décor with our iridescent Icona Metallics appliances and bring some unique visual interest to your kitchen.
A dash of drama mixed with refreshing originality.
One-of-a-kind metallic hues to accentuate your elegant character.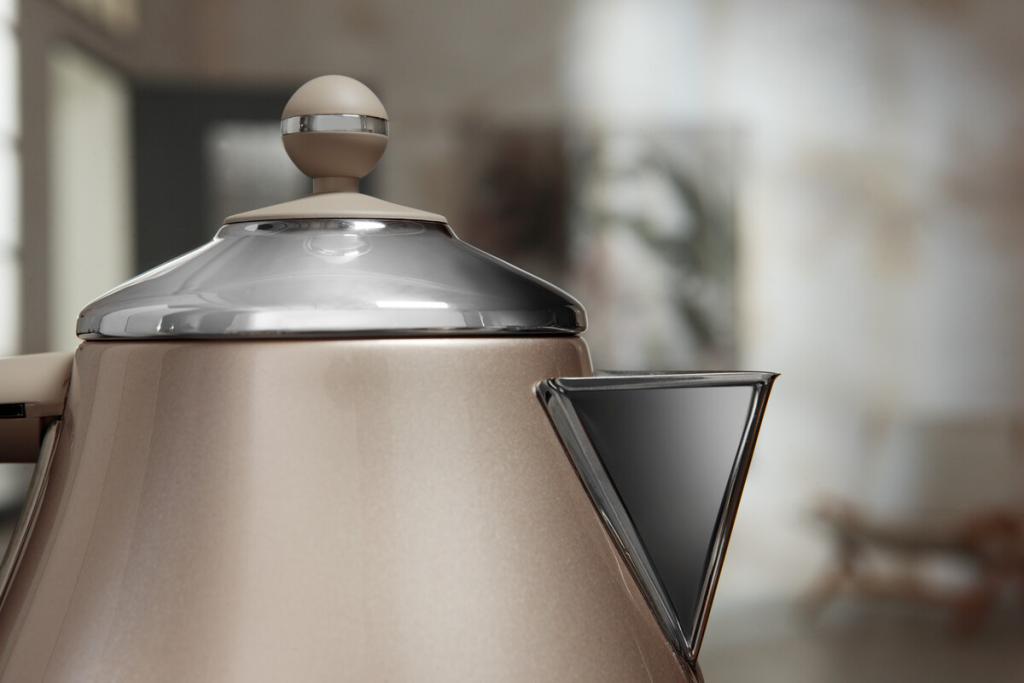 Our 1.7 litre kettle has a water level indicator, a 360° swivel base and a removable, washable anti-scale filter.
Kettle
It has a browning control, and extra lift position for easy removal of small slices, and a removable crumb tray for easy cleaning. Ideal also for family brunches.
Toaster
Enjoy the perfect breakfast and lunch in one simple tap.
Unleash your fantasy
...and create super-easy breakfast treats. Choose your preferred type of bread and bagels and toast them all to perfection. From avocado on toast to salmon and egg bagels, from the classic sliced toast for the perfect traditional breakfast to exotic breads from around the world to re-create that special magic at home.
Choose a different tea variety each day
... and travel the world through different brews at the touch of a button. Choose from the six basic tea varieties: red tea; green tea; blue or olong tea; white tea; yellow tea; black tea and enjoy each and every sip.
Be creative
... and use your toaster to create a superb afternoon snack. Use its companion kettle to brew your preferred tea and add your favourite type of bread to create delicious sweet treats for you and all the family
The perfect infusion to match your mood
... needs the perfect kettle to prepare the superb afternoon break or a special little moment at the end of a tiring day. For exquisite afternoon breaks, use its companion toaster to accompany your infusion with delicious treats.